Ticket Office
Ticket Office
The Ticket Office is open only on event days, two hours before the start of each event. Advance sales are available on event days at the Ticket Office or through Ticketmaster.com. For events that cannot be rescheduled, tickets that were ordered online or over the phone with Ticketmaster will be automatically refunded to the original purchaser's credit card.
To view the current status of your event, please view the event listing.
The Ticket Office at Tech CU Arena is located at the West and East Entrances of Tech CU Arena located at 1500 S 10th Street connected to Sharks Ice at San Jose.
Purchase tickets for an upcoming event hosted at Tech CU Arena.
Learn more about San Jose Barracuda Season Tickets at Tech CU Arena.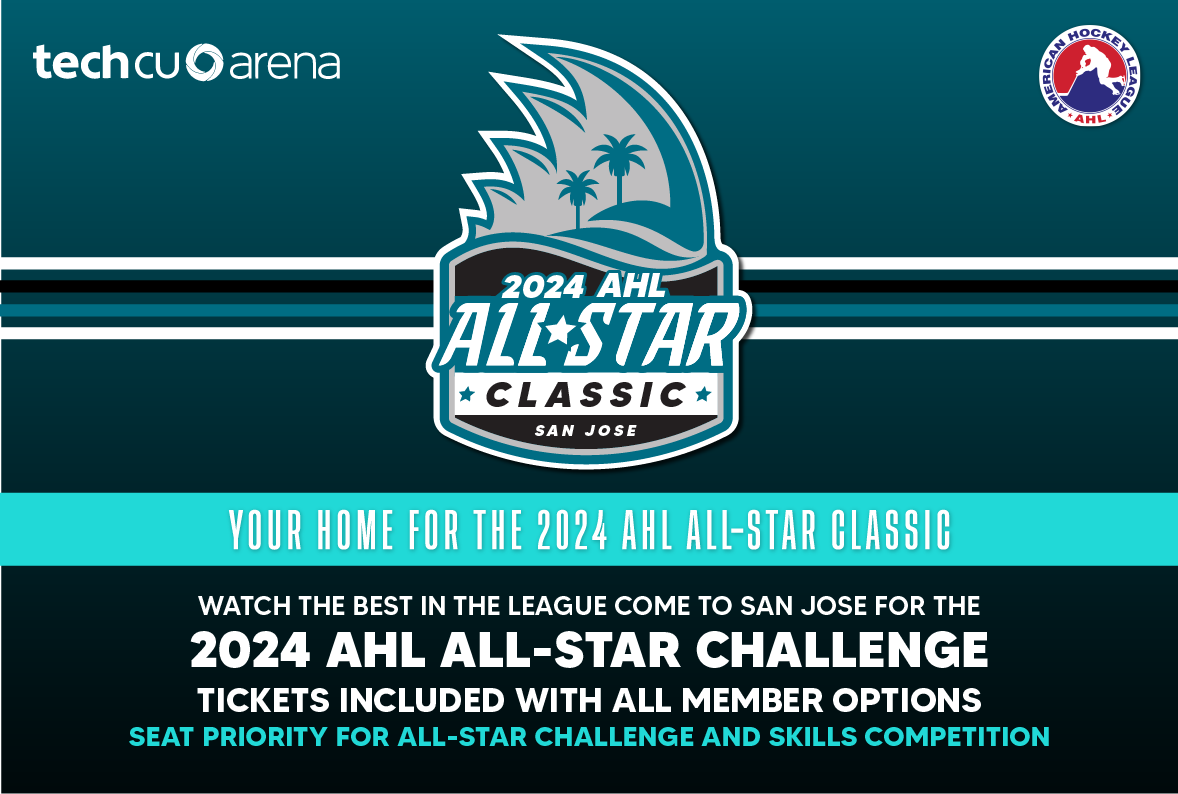 Tech CU Arena is your home for the 2024 AHL All-Star Classic! Watch the best in the league come to San jose for the 2024 AHL All-Star Challenge. Tickets included iwht all member options. Seat Priority for All-Star Challenge and Skills Competition.